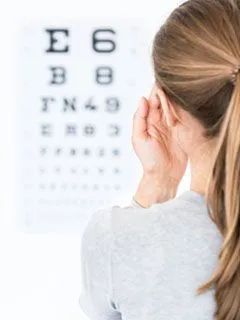 Services
We offer complete eye exams, Glaucoma testing, diagnosis and treatment of ocular disease and infections, treatment for dry eyes and allergies. We can also fill out Motor Vehicle Vision (DMV) renewal forms. Outside prescriptions are welcome!
We also offer complete contact lens services including all specialty lens products. We stock hundreds of diagnostic/trial contact lenses.
We have many frames to compliment your lifestyle - our staff can help you find the right frame for you!
We are proud to Carry 3 Exclusive products for our area! They are part of our "Frames With A Cause" - Eyes of Faith Eyewear that contain Bible scripture inside most frames. With every frame sold, a COMPLETE pair of glasses is given to Misssions. We also carry the StandUp2Cancer frame line - every frame sold helps support Cancer Research! And last but not least, we have just added Maho Shades - with the purchase of these shades 1% is given back to Conservation.
Adjustments and certain repairs can be done on site. Just bring us your frames to see if we can help!
There are Handicap Accessible spaces and plenty of up front parking in our lot.
Eye Exams
Dr. Isgett and the Eyecare of Florence team take even routine eye exams very seriously. During a yearly or bi-yearly examination, our Florence patients will receive a patient history review, a series of vision and eye tests, assessments of eye focusing and movement, and an eye health evaluation. Our optometrist will discuss any additional testing that may be required to diagnose an eye disease or condition. Call us a today at (843) 665-2080 to schedule an appointment.
Contact Lenses
Not sure that glasses are for you? Ask our Florence staff about contact Lenses. Advances in the field of optometry have produced a variety of different types of contact lenses with a range of benefits. Rigid gas-permeable (RGP), daily-wear soft, extended-wear, extended-wear disposable, and planned replacement are the various types of contact lens options available today. Our Florence optometrist will discuss the various options with you to determine which type will best fit your needs and lifestyle. Schedule your examination today by calling (843) 665-2080. There are many advantages to consider when determining if contact lenses are right for you and our knowledgeable staff is here to answer any questions.